I had originally wanted to enter this fluffy haired princess in for the dance theme at Bento Blog networks "Bento of the week challenge but when I saw everyone went with ballerina's I made a quick switch in plans. Instead I shared this little cutie with my girls for lunch today and entered her here!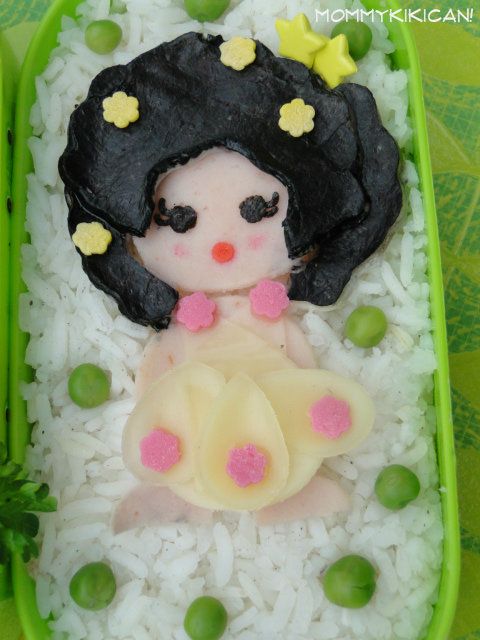 She's the ballerina based off of the one in Susan Yuen's
Hawaii's Bento Box Cookbook
. It's the first Bento Book I ever bought! I kept everything the same but I gave my girl some "Divalicious Big" hair! Lol!
Here's the whole lunch...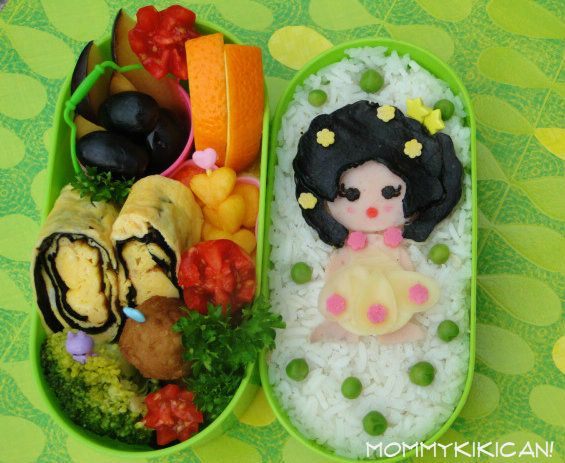 Today we had rice and green peas with our "Ballerina girl." She's made from bologna, Edam cheese, nori and a few cupcake sprinkle embellishments. In the main box there's Tamagoyaki with nori, broccoli, tomatoes and a couple of meatballs. For dessert there's a ton of fruit; plumbs, grapes, nectarines and oranges.
I packed Isi's lunch in his brand new Laptop lunch box, which I bought last year but haven't used until now...but boy it is nice!! I made a favorite from New Orleans..a shrimp Po Boy!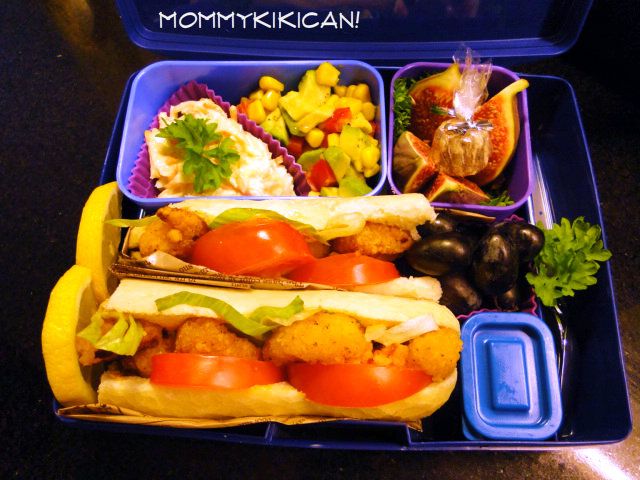 Please forgive my lousy photography... I gotta start some research to get better...but that's after the laundry list of mommy duties I have to do! But the food was great..so says the Man!
He had a great big sandwich with spicy Remoulade sauce (In the container). Along with the sandwich he had two side salads; coleslaw and avocado, corn and red bell pepper salsa. For sweets he had huge black grapes, a ripe fig and his favorite treat Halva, a Middle Eastern sweet sesame fudge like treat! He loved it all!
Linking both lunches to Whats for lunch Wednesday, week 121.