I love fall and all the wonderful symbols of harvest time. One of my favorite fall symbols is the happy scarecrow. I think scarecrows are such a neat American icon, and seeing pictures of them always makes me think of golden corn fields in the midlands.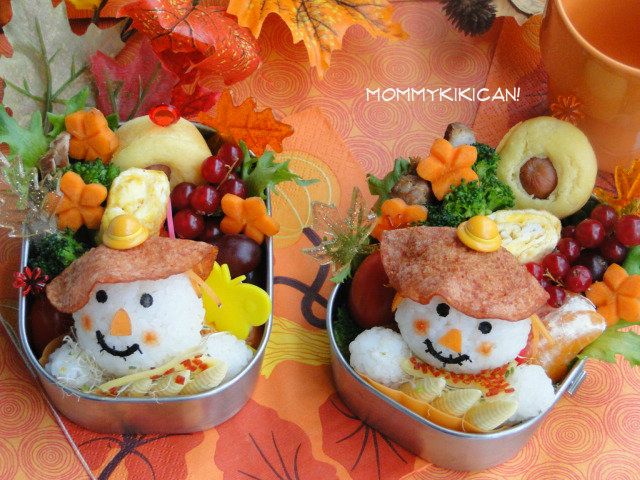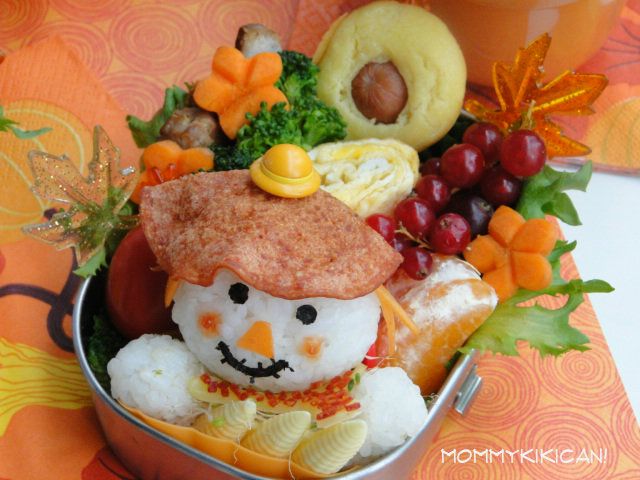 In these bentos the girls and I shared:
Rice formed into scarecrows, with salami hats and alfalfa sprout stuffing. The nose is carrot and the neck scarf is cheese and salami.
A Sliced pork chop.
Steamed broccoli
Tamagoyaki (Japanese style rolled omelette) with American cheese slice.
A corn dog muffin from our freezer stock
Fruit of grapes, clementine wedges, and beautiful red currant berries.
A cherry tomato
I shared this lunch with the girls, but it was too much food for us all; (I'm not eating rice or fruit, so I only shared the meat, eggs and a little broccoli.) So the leftover were our dinner meal too.