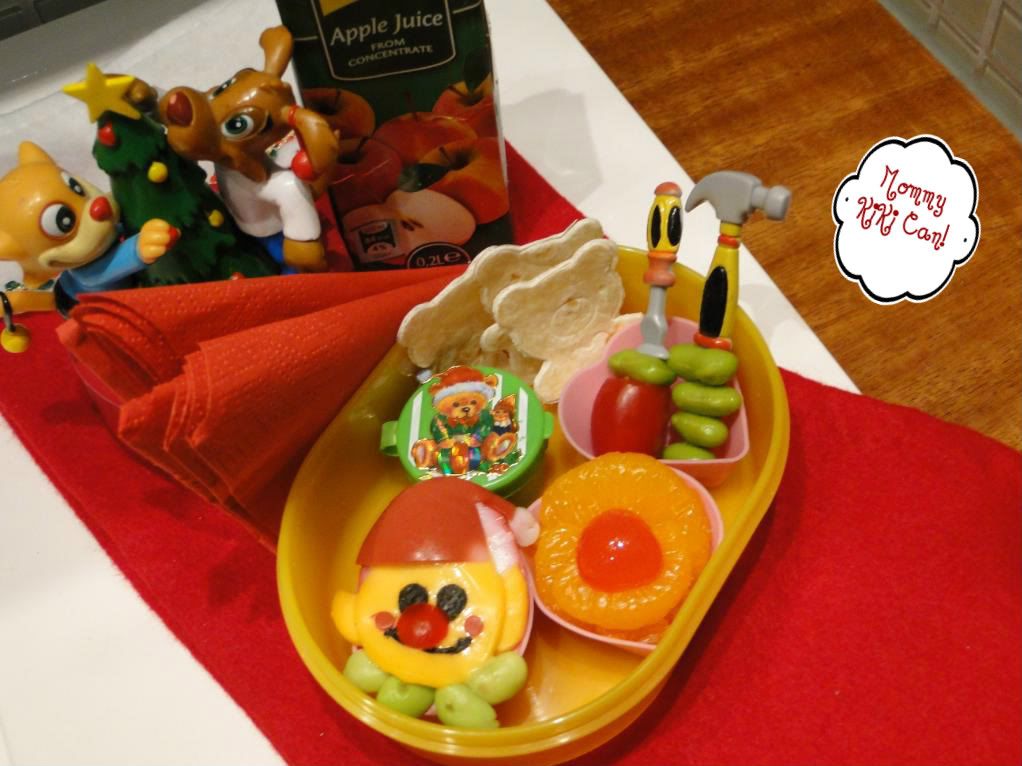 Today our special guest is Bernard the Christmas Elf! He's head of design and development in Santa's toy workshop! He's also has a side job of keeping an eye on Missy Lulu; watching for good behavior and reporting to Santa how she's doing! "Yes, the elf on the shelf is watching you." I think say this eight times a day to my four year old these days. I love how it works too because whining haults INSTANTLY!!!
So today Bernard heads to leikkikoulu; they should have a fun day!
Our elf is a dyed chicken egg...I used the juice from a jar of beets, and left it to sit over night. Bernard's face is cheese with nori details. As sides we have tortilla teddy bears with hummus in the little green container. Bernard's "tools" hold a cherry tomato and edamame. Sweets are mandarin oranges and a maraschino cherry.
Thanks for visiting with me and I hope you all have a great rest of the week!!
Hei Hei Ystäväni
Love, KiKi (^.^)