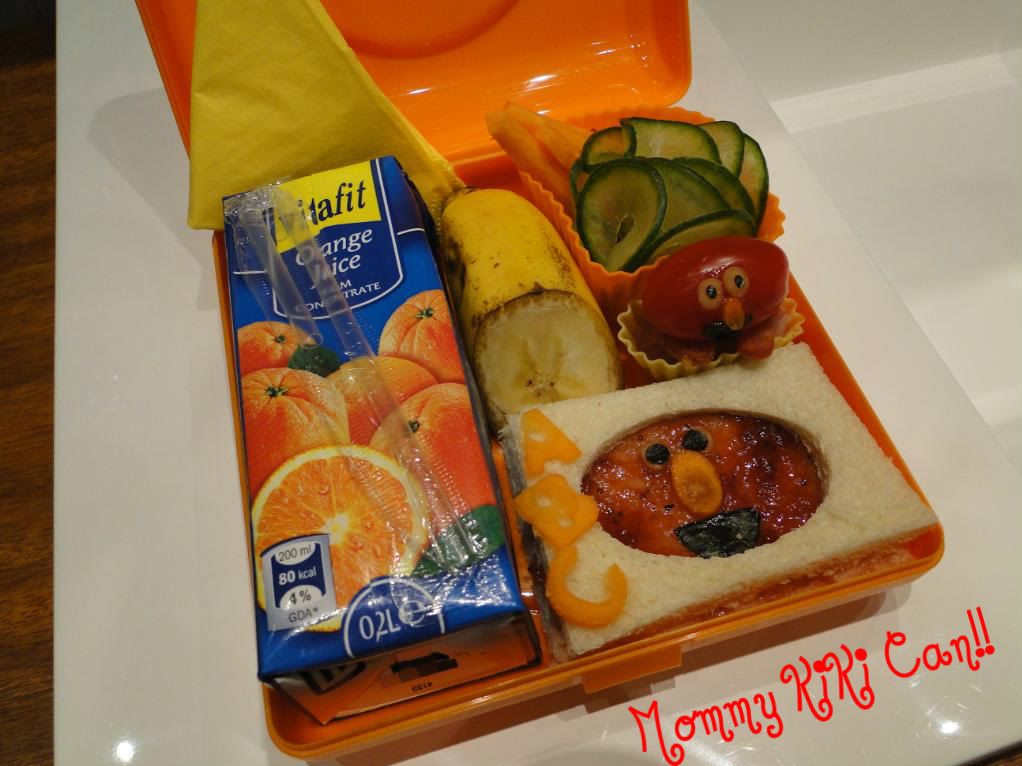 Welcome to the weekend! Had a great week this week, got some Christmas shopping done and made plans to have a girls night out next week!! Let the holiday festivities begin y'all!
Friday's bento has been inspired by our little red friend Elmo! I love his voice and if you youtube Elmo ABC's with India Ire you get a treat because it's best rendition of the ABC's you'll ever hear. It's Missy's absolute favorite and I can never get her away from the computer till she has hit replay 4 or 5 times.(Smh, Lordy!) But It's sweet and educational as well, so why not!
In today's bento we have a strawberry jelly Elmo sandwich with cheese, carrot and nori details.We also have a cherry tomato Elmo and a cup of veggies. A box juice and a banana rounds everything out!