Hi everyone! Had a wonderful weekend. My husband and I spent time just puttering around the house and playing with the girls. Nothing special for us, just, no engagements, no need to be anywhere especially, and no agenda; my dream weekend these days!
As always, Monday morning rolled around; and it was "time to make the
donuts
bentos again! And this time I was happily making a bento for my lunchtime; as well as lunches for my sweet hubby and Missy Lulu! This is what I came up with by the time daddy and daughter were walking out the house for work and playschool: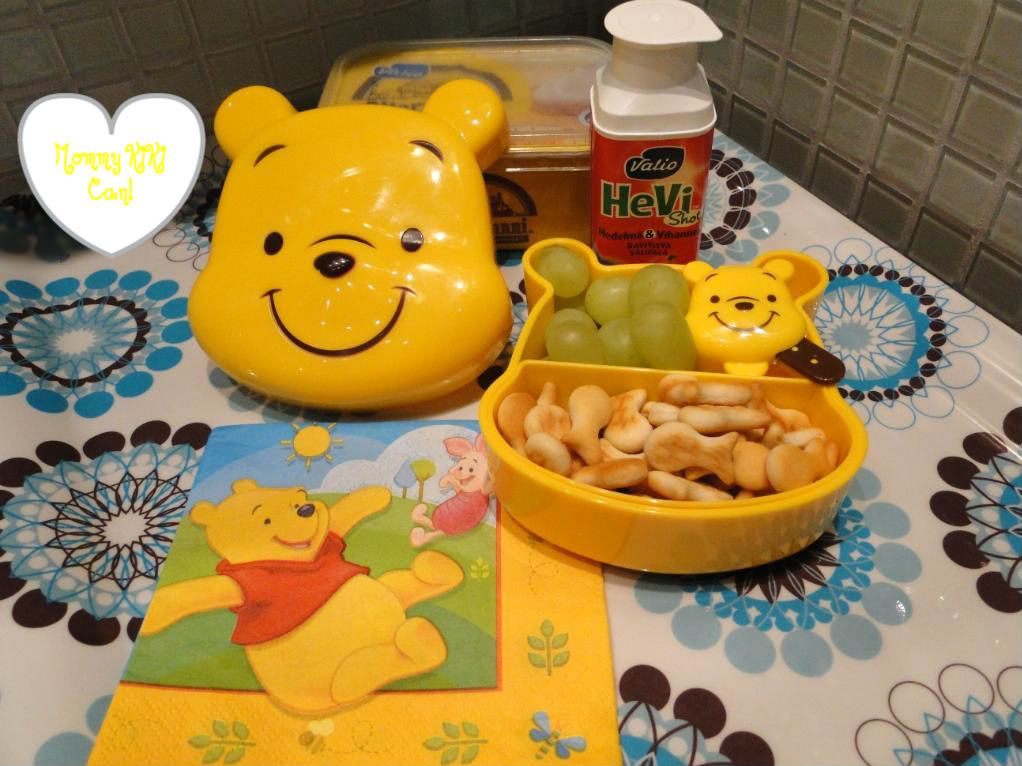 Missy Lulu got grapes, spreadable cheese, and goldfish "like" crackers. All in a super sweet Winnie the Pooh container!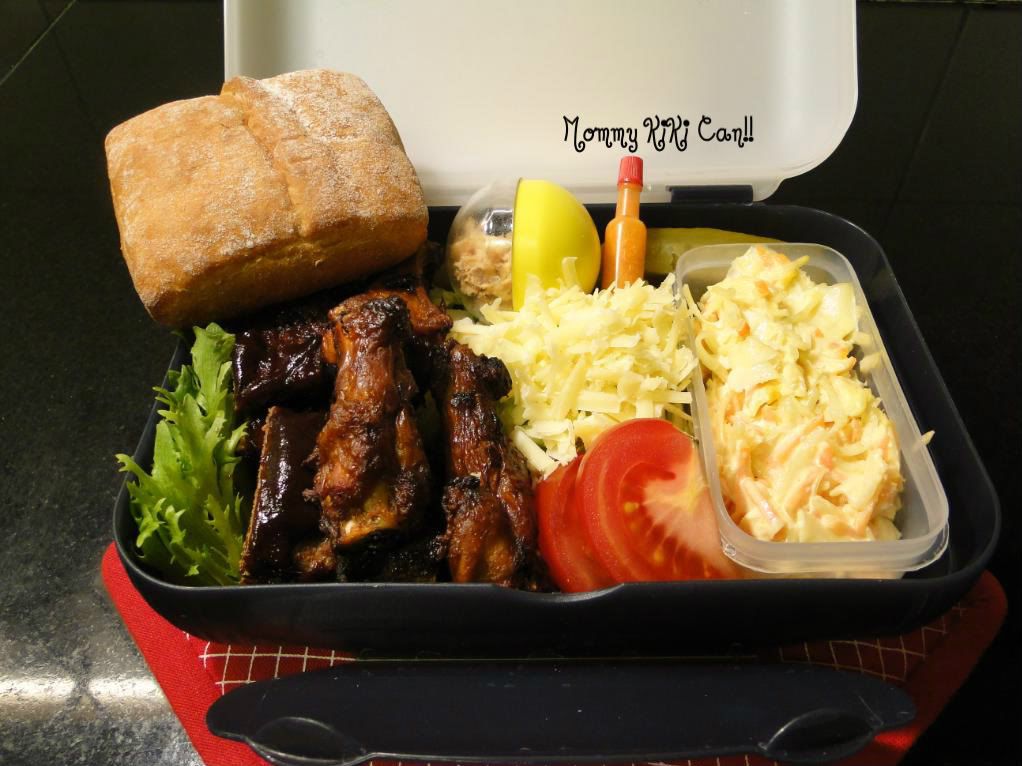 Daddy got a BBQ. riblette and chicken hornet salad. Complete with coleslaw and bun!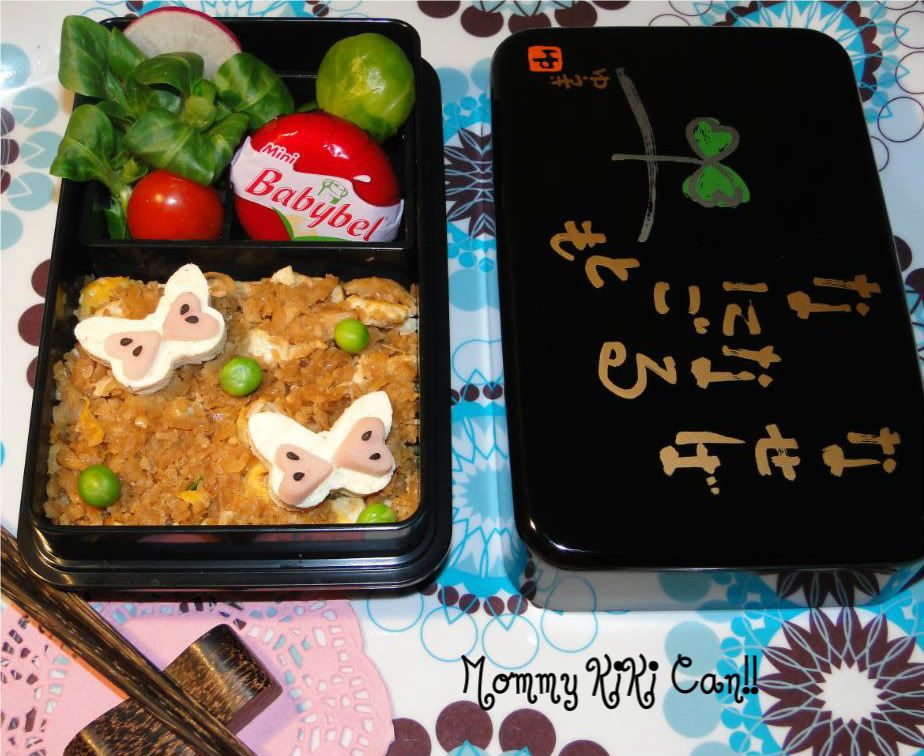 And lastly me!! Mommy got a bento lunch to jump start my low carb lifestyle/diet. I am determined to practice portion control using bento boxes..."when it's all gone that's it!"
Inside this bento we have low carb chicken fried
rice

cauliflower. (
Recipe here!
) The cauliflower "rice" was topped with tofu butterflies with bologna and black sesame details. I also had some salad and a babybel cheese to round out lunch. I felt really satisfied and feel excited about doing it all over again tomorrow! See you then! (^.^)