Happy T.G.I.F!!
Missy Lulu got a piggy bento today. I love this cute box!! I ordered it online
here
. It's two tiered and sturdy with a nice inner lid to keep all the goodies contained. Of course this little piggy's pink...again a winner with my little lady!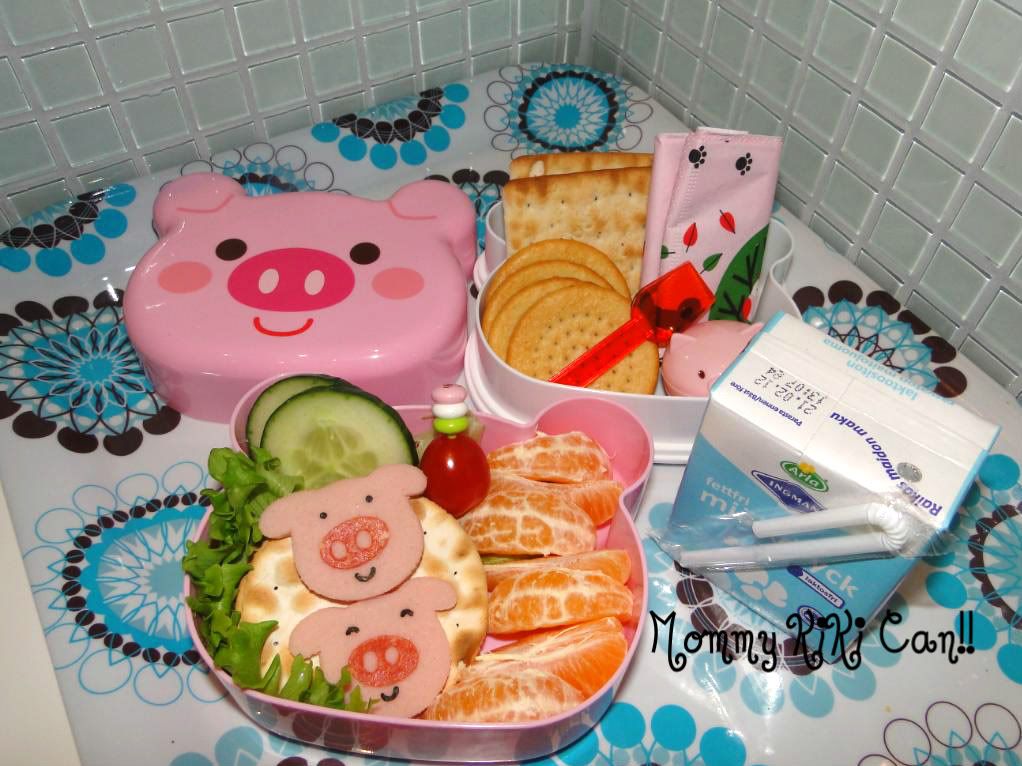 Inside this little piggy we have in the first tier, (surprise) more pigs! Made from bologna, a tiny cut of salami and nori details. Along with our piggies, Missy Lulu had Clementine wedges, cucumber and a cherry tomato with a tiny piggy food pick!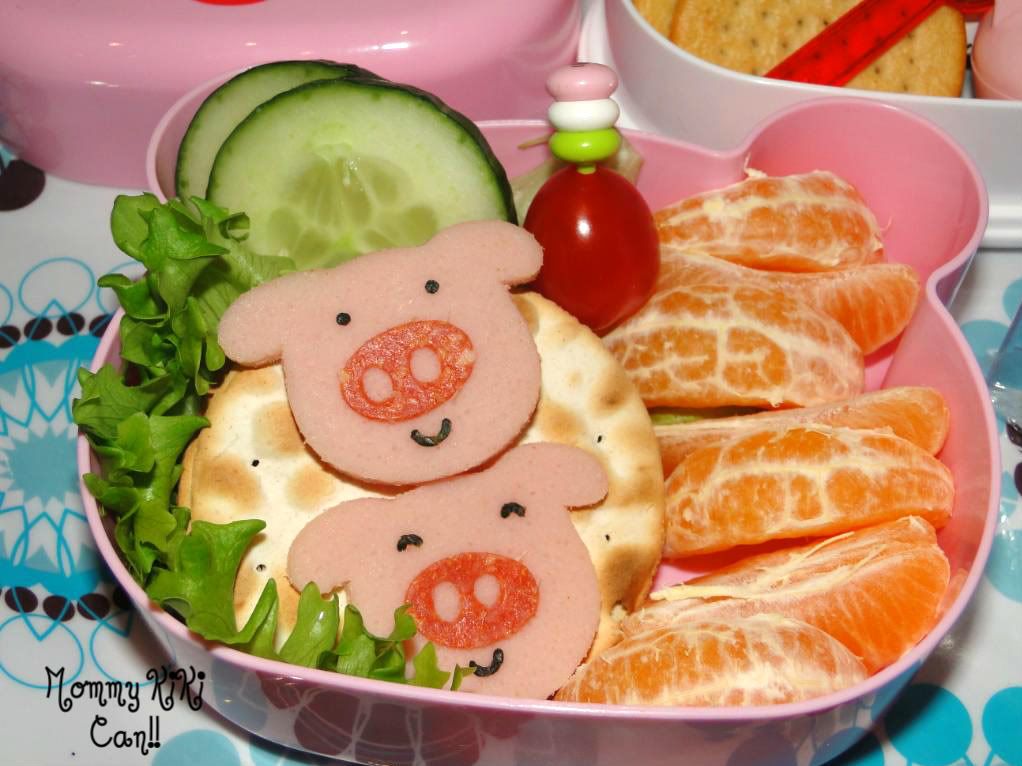 In our next tier we have some tasty crackers...it's great to have the separation to keep the crackers crisp! I am in love with the tee-tiny piggy container filled with spreadable American cheese slices...I just melted two packets in the microwave with a bit of butter spread. But back to this pig... it's (ADORABLE!!) right!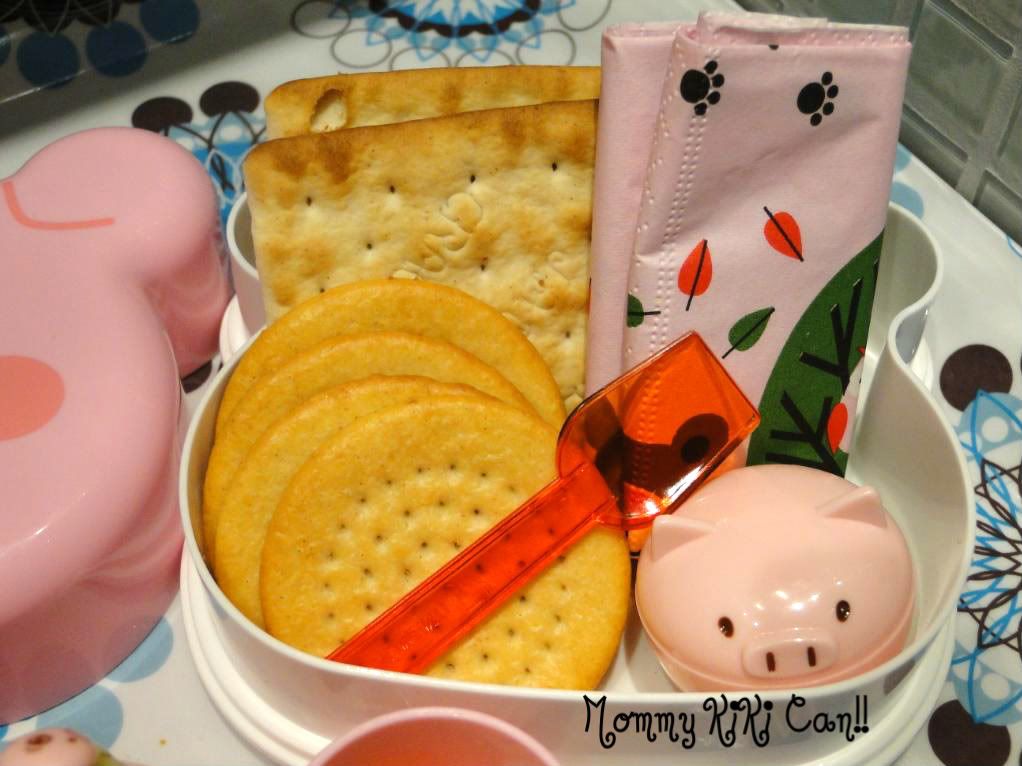 See the little red spreader spoon? I saved it from a ice cream Missy Lulu got this summer; I thought I might be able to use it in a bento, and I finally did! Yay!! (^.^)