I'm thrilled to be participating in my second blog hop! One of the most exciting holidays for the bento enthusiast is Halloween; and I'm so pleased to be able to share with you! My entry is a tribute post to the late Jerry Nelson, voice of Count Von Count, who passed away this year at the age 78.
Image from cbsnews.com
The Count is both a favorite of Missy Lulu and myself. We love playing math games with the Count on Sesame Street.org. The skits are the same as ones from my childhood! I can definitely say she was quite excited to see today's bento lunch!!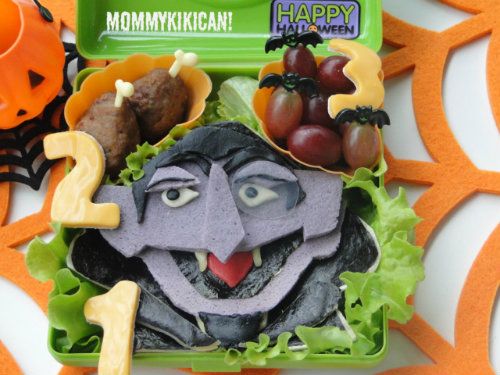 In this bento lunch she had:
3 Flying bats on ruby red grapes
2 Bat wing meat balls
And 1 Count Von Count Ah-ah-ah!
Count is made from a simple pancake batter mixed with four tablespoons of Taro Bubble tea powder.
The pancakes came out lovely, purple and delicious! The other details were made from marzipan, nori and cheese. The Count's cape is simply tortilla and nori.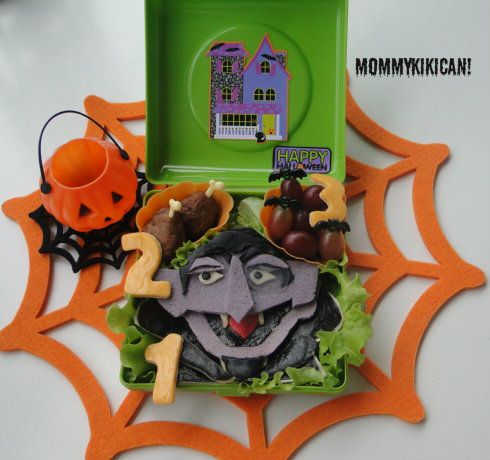 Thank you Jerry, you and the Count hold a special place in our hearts!
Now head over to
Diana Rambles
for your next Halloween Themed Bento! Everyone Have a Very Happy and Safe Halloween!