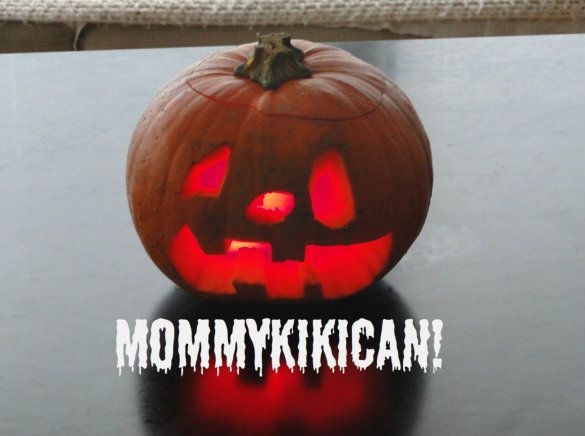 Whew...that was a Spooktacular time at the Halloween blog hop yesterday!!! I hope everyone enjoyed themselves and found lots of clever ideas to put a little Halloween spirit in your next meal! I always spend so much time lost in all the post, that I'm much too exhausted to do anything special;...so after a big hop function, I am thinking a nice, simple peanut butter and jelly bento is in order!
In this bento we had:
A Ghostly Peanut butter and Jelly sandwich
Grapes with ghost picks
A tiny pumpkin...(a clementine actually)
A small container of chocolate raisins and pine nuts
A boxed milk
Nice and simple!