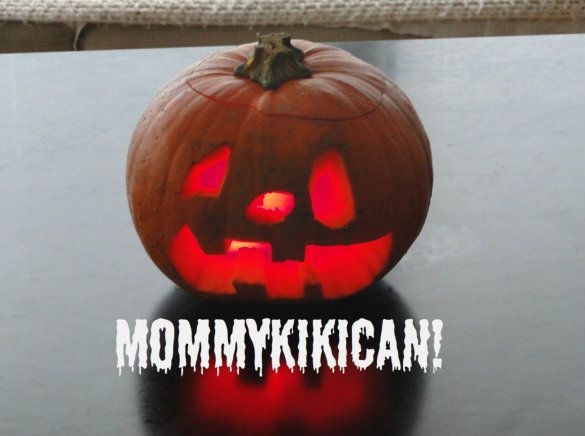 Keeping things simple today. Still full of Halloween spirit but have almost reached the end of my Halloween idea bank! Today I decide to buy time with some simple picks and the cute stickers already on my little one's bento box and containers.
In this bento box there was
Turkey rolls with mozzarella on long pumpkin sticks...was a big hit from yesterday!
Small container of peach yogurt with the pumpkin sticker on top.
Grapes with ghost pick on top.
Orange juice to drink
Nothing too spectacular, but still in the theme of things and destined to come home with an empty box! I like that well enough!!