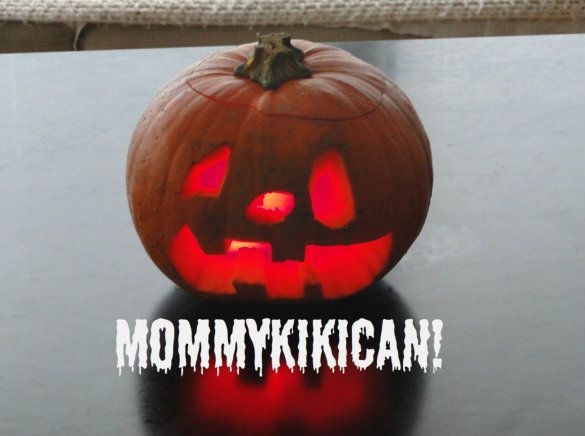 It's the day before Halloween and while I've enjoyed playing with the Halloween seasonal toys, I'm just about tapped out of any new ideas! Luckily I was saved by this super cute tutorial I found on
dash recipes.com
It shows you how to make these super easy kooky bats treats,but I made a couple of healthy changes for my version.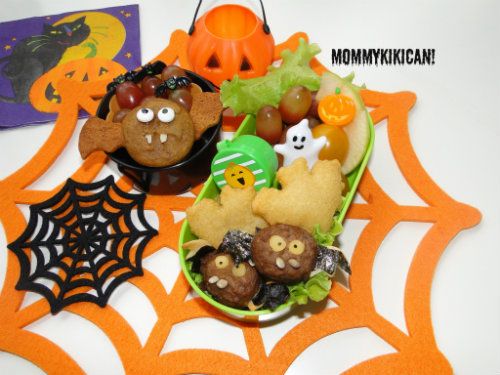 In this lunch and snack bento we have:
Two kooky meatball bats (instead of donut balls) Bats are made from meatballs, tortilla and nori glued together with mayo, cheese eyes and sunflower seed fangs.
Two bat chicken nuggets
A container of extra mayo.
(Orange) cherry tomato with pumpkin pick
Grapes and green apple wedges
In the snack bento there was :
Same style bat (this time) made with homemade mini pumpkin muffin and homemade ginger snap cookie wings. Wilton candy eyes and almond slice fangs
Grapes with bat bento picks
OK, that's all for today's food. I hope all my blog buddies and family in the US East coast are safe, dry and warm! We'll see you tomorrow on Halloween Day!! Whoo-hoo!