I dressed up Missy Lulu's fuel brand sandwich box for the Halloween season. I love adding coordinating napkins and stickers for her lunch theme and Halloween time is especially fun!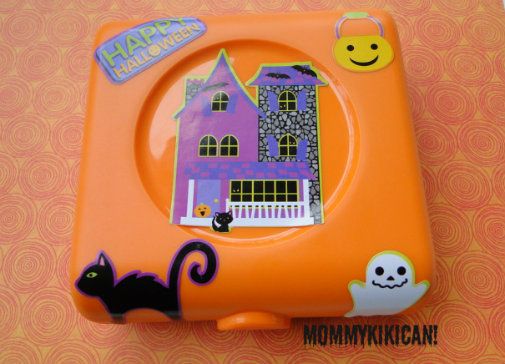 If I use silicone muffin cups, lettuce, paper muffin cups, etc. then the box doesn't get very dirty at all. I can simply wipe out the box with a hot damp cloth and set to dry for the next day.
Today I've made a simple Halloween snack for playschool....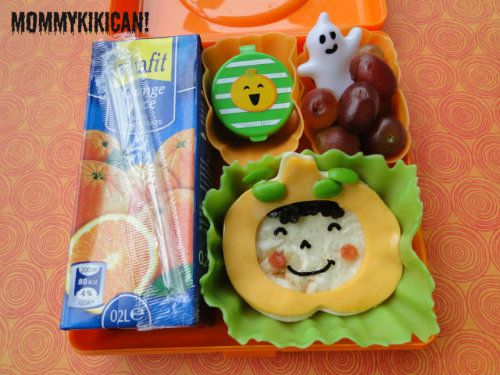 In this snack bento there is:
A cute kid wearing a pumpkin costume. (Tortilla bread, nori, cheese, peperoni and edamame)
A few grapes with a happy ghost pick
Chocolate raisins and roasted pine nuts in the small green container (added a super cute pumpkin sticker)
O.j.
Looking forward to seeing everyone's Halloween themed bentos through out the
Bento Bloggers and Friends Blog Hop.....Do be sure and check it out for yourself tomorrow!!!