I'm starting a Valentine's Theme for Missy Lulu! Seven days counting down to the 14th! For the first Valentine's Bento we have a couple of sweet love bugs! Awwww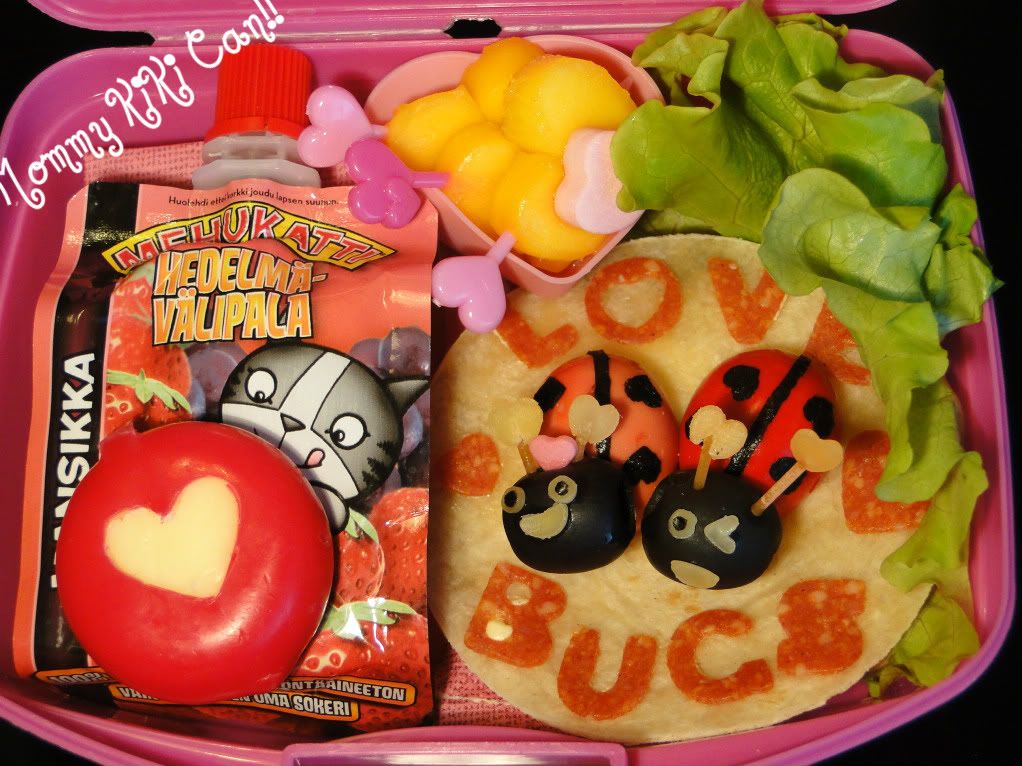 In this Valentine's theme bento we have two love bugs, which are two halves of a quail egg, dyed with beet juice. The heads of the bugs are made with black olives and the details are made from cheese and nori. The love bugs sit on a cut out tortilla sheet and "Love Bugs" are spelled out with salami. The Idea is to roll everything up like a burrito to eat! In this lunch she has sides of a heart shaped cup filled with heart shaped mango slices, and a babybel cheese with a heart cut out as well. She doesn't get a drink today but had a sip-able 100% strawberry puree snack!
I spent a lot of time on this bento this morning, I guess I had the extra time because I
MAJORLY CHEATED
with Daddy's lunch this morning! He had a store bought salad...but at least it was a Chicken Caesar ('-')
With this salad I also took the trouble to open a packet of curry chicken soup with added chunks of chicken ...ahh (which he cooked..('-'))
I Rock!!!
(^_^)