Missy Lulu's lunch was inspired by one of her favorite books off the "Shanna Show" series. The show is a Disney production and it's really cute. In the opening theme song you hear this sweet little voice singing "My name is Shanna, rhymes with banana, and this is the Shanna sho-oooow!" Well, Shanna and her little friends put on a skit with five clues to each theme story, this one in particular is about what makes her a real princess!
In her Shanna Princess Show lunch we have a Princess Shanna bacon sandwich, with a tiara pick, and nori details. Missy Lulu can share a cup of "tea" with the Princess, and in this tea cup (from her toy box!) there's cinnamon applesauce. Along with the sandwich and cup of "tea"; she has a happy little quail egg, some clementine orange wedges and a little heart shaped mold of grapes. A box of milk completes lunch!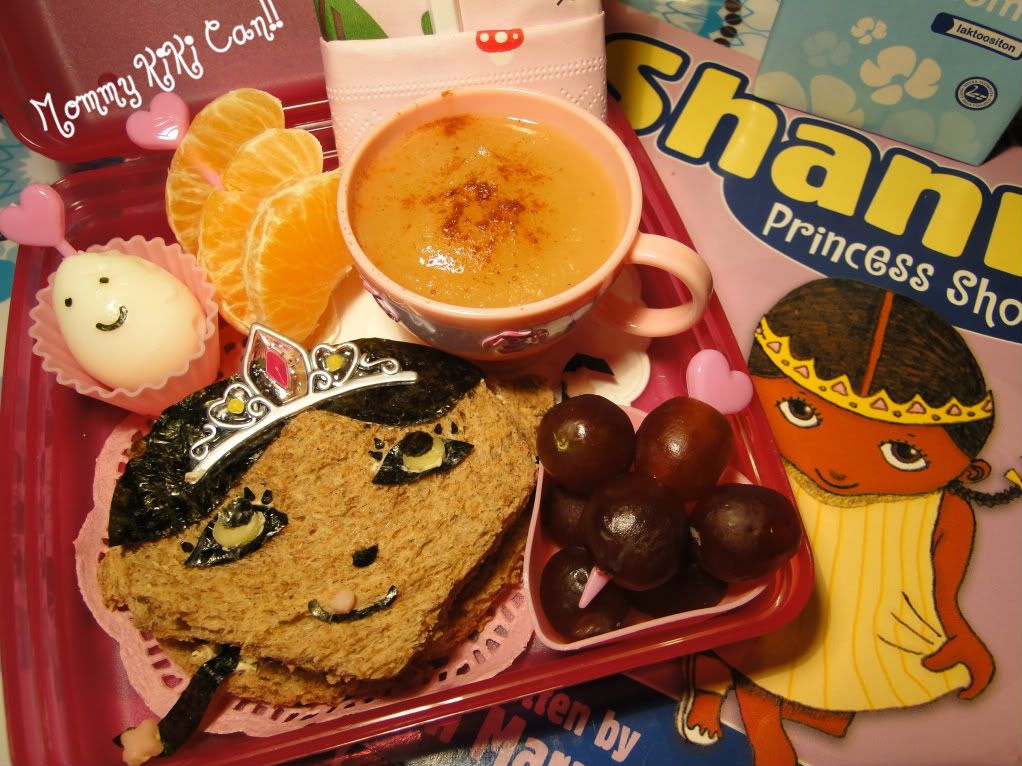 I love Keitha of
Keitha's Chaos
idea of creating a lunch to piggyback off the books of the week. She has a whole wonderful series of fantastic books and super cute lunches to match! It's the best idea ever, because coming up with daily lunch inspiration gets a little hard for me sometimes! But with a weeks worth of story books there are endless possibilities. Fun!