With this month being Pirate month at playschool everyone gets to be a swashbuckling rogue for at least a day, and today it's our favorite Kitty's turn!
It's A Pirate Kitty Muffin Tin Lunch! In this muffin tin we have:
Pan seared tuna steak chunks
Fried potato curls with sea salt
Broccoli and a sliced up cherry tomato
A blueberry mini muffin under a marzipan hello kitty pirate face
Pirate punch (OJ and mineral water)
For her playschool snack she also had a Hello Kitty Pirate snack bento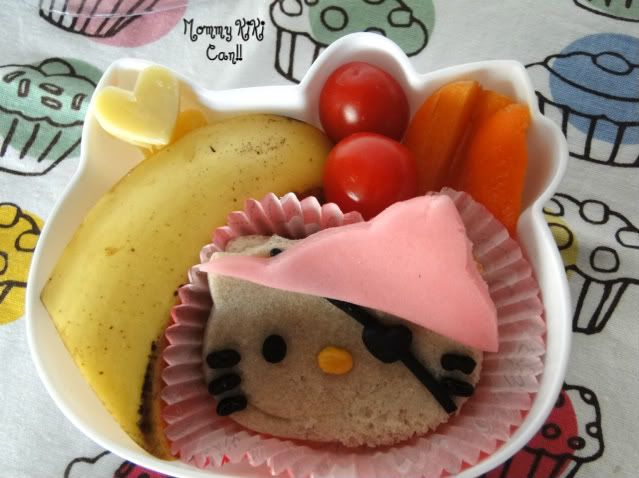 In this snack bento she had:
A Pirate Kitty sandwich made with wheat bread and apple butter. The sammie had marzipan details
Half a banana
Two cherry tomatoes
Baby carrot sticks
Cheddar cheese hearts
This bento is so lovely! I really like the clear top so you can see what's inside!