Tuesday's snack bento was a simple Bologna sandwich cut out with a crown cookie cutter.
She had a yogurt, carrot flowers and raisins with her sandwich. The little chick container held little sprinkles to add to her yogurt!
For lunch on Tuesday, Missy Lulu had bow tie pasta with a cream herb sauce, tomato and basil.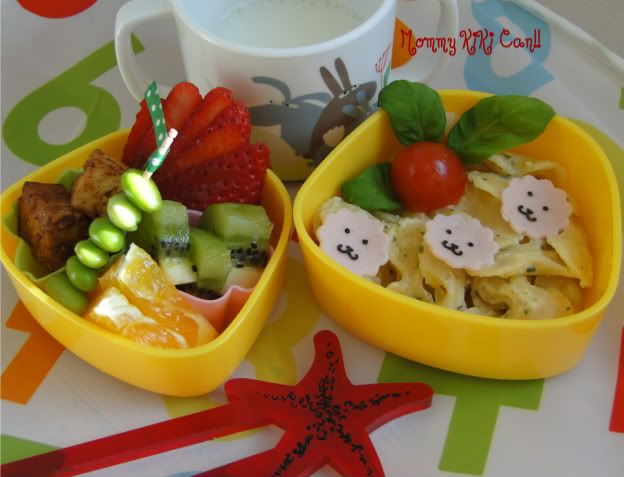 Along with the pasta, there was barbecued tofu and edamame on a skewer pick. For dessert she had kiwi, orange slices and a big strawberry.