This is another bento I made for the Bento Blog Network's
Bento of the week
. It's Sushi in doggy form...it was a practice run, but I think it came out pretty cute!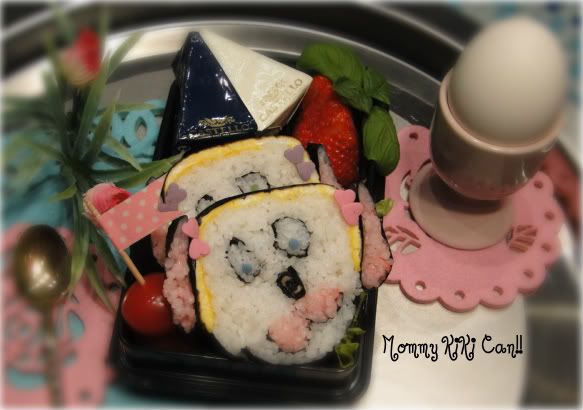 In this simple bento lunch we have:
Two doggy Maki Sushi
Cherry tomatoes
Castello blue cheese wedges
One soft boiled egg
A Strawberry for dessert!
These were a challenge to make, but fun! I love practicing my skills with food art! If I do these a couple of more times, I think that these will be a signature bento item. I have a huge sushi instruction book and the things you can make from it are amazing!