We have the wonderful theme of Pirates at playschool this month! I love Pirate lore and enjoy having a fun theme to play with! Here are some of what we've had so far.
Snack Bento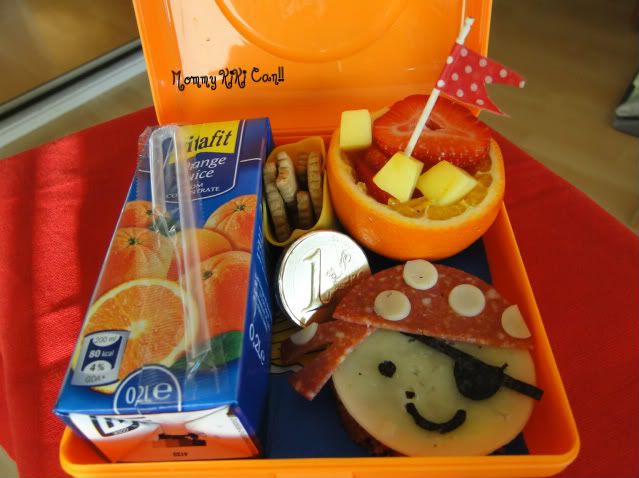 That day's muffin tin lunch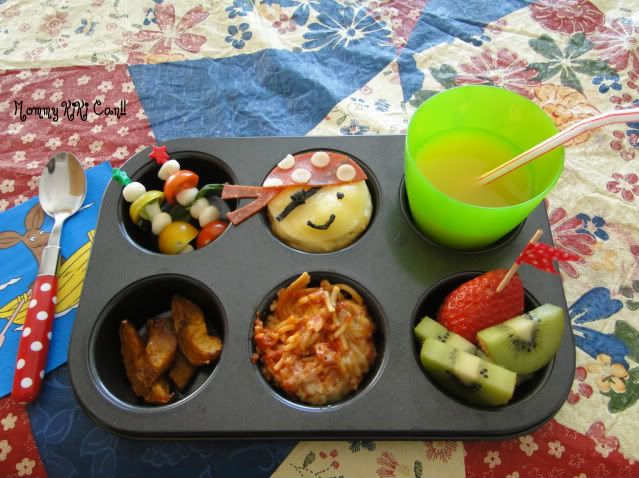 In these meals we had
A Pirate cheese sandwich with salami, cheese and nori details
A fruit treasure cup filled with clementine orange, mango and strawberry slices
whole wheat alphabet cookies
One chocolate gold coin
Boxed OJ
In the muffin tin we had
A serving of baked chicken spaghetti
Baked butternut squash with maple syrup and cinnamon
Tomato skewers with mozzarella and fresh basil
A fresh baked Bisquick garlic muffin with cheese pirate face
Slices Kiwis and a big strawberry
Pirate Punch (OJ, and mineral water)
The following Day Missy Lulu took this snack bento to playschool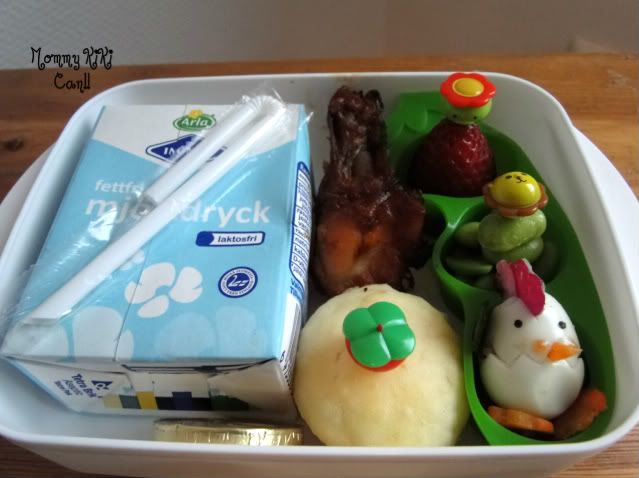 In this snack bento she had:
A Pirate's parrot made from a quail egg (even though he looks like a chicken..smh I tried)
A roasted chicken drumette
A Bisquick garlic muffin
Boiled edamame
A big strawberry
Milk to drink
Chocolate Pirate gold for dessert
Visit again for more pirate themes!