Here are a couple of lunches I've put together for Isi.
This was his lunch Tuesday: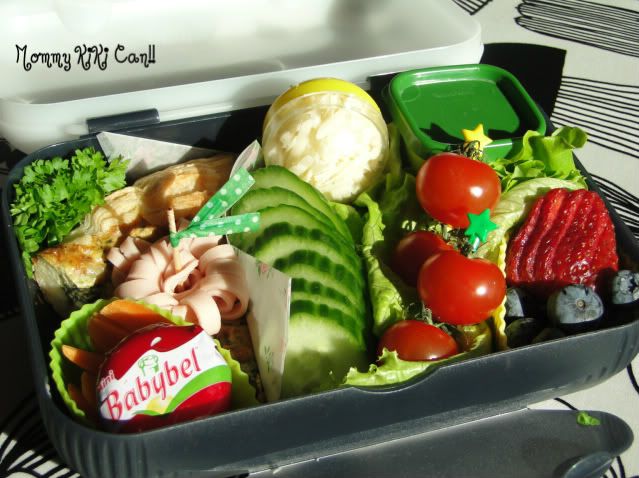 I tried the spinach pie recipe from
Katsbentolove.blogspot.com.
It was supper good see the recipe
here.
I did make a couple of changes; my frozen crust wasn't gluten free and I added two tablespoons of jarred green pesto! It is a delicious pie that my whole family happily munched on for two days! Delicious hot or cold it's definitely going to be a picnic staple! Along with a big slice of Spinach pie he had:
Salad greens
Sliced cucumbers
Cherry tomatoes
Grated Parmesan Cheese
Carrot sticks
A Babybel Cheese
Blue Cheese Salad Dressing in the green container.
He had about the same today!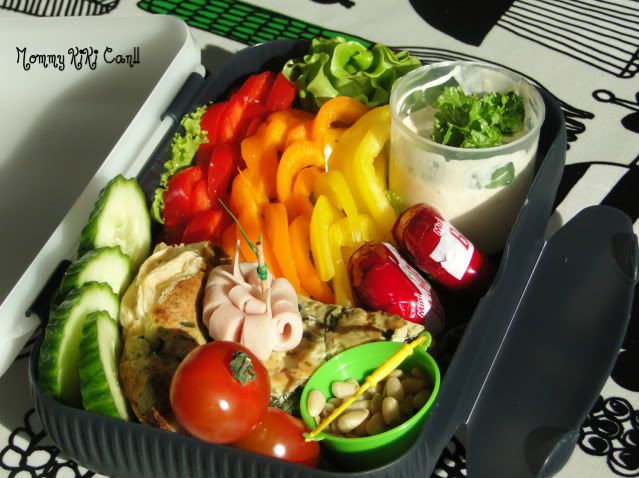 In this spinach pie lunch the only things different were:
Lovely Red, Orange, and Yellow Bell Pepper Slices
A container of delicious pine nuts for snacking or sprinkled on the salad greens
Caesar Dressing in the container with parsley
This is a lunch from last week.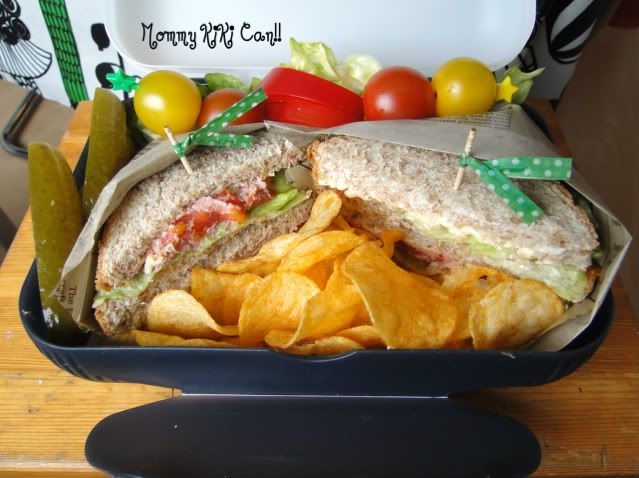 Not all that healthy but delicious anyways! Lol
Liver pate spread sandwich on Wheat bread
Deli Pickles
Cherry tomatoes and red bell pepper slices
Lays Hot BBQ Chips! A Daddy treasure shipped from America! Thanks Mommy!^.^
These lunches have been linked to
Bentolunch.net's What's for Lunch Wednesday! Week 95